On March 25, 2022, Thailand's Ministry of Industry issued a Ministerial Regulation in the Government Gazette (Volume 139, Chapter 19a, Page 4)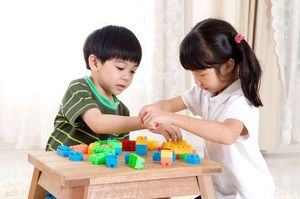 to mandate TIS 6851:2562 (2019) as the new standard for toys, including toy components and accessories, that are intended for use in play by children under 14 years of age. This standard was established on the basis of input from academics, manufacturers, users and the following documents:
· ISO 8124.1:2018 'Safety of toys.Part 1: Safety aspects related to mechanical and physical properties'
· ISO 8124.2:2014 'Safety of toys.Part 2: Flammability'
· ISO 8124.3:2010 And 1:2018 'Safety of toys – Part 3: Migration of certain elements'
· ISO 8124.6:2018 'Safety of toys.Part 6: Certain phthalate esters in toys and children's products'
· EN 71.1:2014+A1:2018 'Safety of toys.Part 1: Mechanical and physical properties'
· AS 1647.2:1992 'Children's toys (safety requirements) Part 2: Constructional Requirements'
In additional to providing a list of products that are not considered as toys, TIS 6851:2562 (2019) specifies requirements for labeling, physical and mechanical properties, flammability and chemicals. It contains, among other things, a number of important changes for chemicals. These include:
· Replacing two sets of limits for the migration of eight soluble elements with three sets:
o Finger paints are separated from modeling clay and have their own set of limits
o 'Textiles' is included in the set of limits for 'Coatings, writing materials, plastics, paper and paperboard'
· New requirements for phthalates in plastic, coating and rubber materials in two categories of toys using ISO 81246.
According to the Ministerial Regulation, the standard will become mandatory on September 22, 2022.